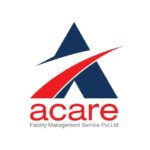 Website Acareservice Acare Facility Management Services Pvt Lmt
Best Security Service Provider in Chennai
Female Security Guard Jobs in Chennai
We are Now actively hiring Female Security Guard for Various industries and residential places around Chennai. We expect experienced Female Security Guard who has worked in Residential apartments, Industrial background. We are ready to offer best Salaries and Incentives for talented candidates. Self Defense, Computer Knowledge, Soft Skills and inter and intra personal skills are needed for the Industries. And the Security Guard candidates must also meet the Industry needs
Job Information: Female Security Guard jobs in Chennai
Designation: Female Security Guard
Gender: Female
Location: Chennai
Employment: Full Time
Experience: 3 yr and Above
Working Environment: Industries, Software Companies, Apartments, Hotels, Educational institutes and More.
Educational Background: Higher Secondary, ITI, UG
Languages should be known: Tamil, English(preferred), Hindi(preferred)
About Company:
Acare Facility Management Service Pvt. Lmt is one of the best facility management service provider in Chennai city. We are giving amazing Female Security Guard career opportunities and we have many Female Security Guard job vacancies in our organization and we send our people for various organizations for Security Guard jobs. For more Security Guard Jobs in Chennai Contact us immediately.
For Female Security Guard career opportunities please fell the below forms for further Interview process.